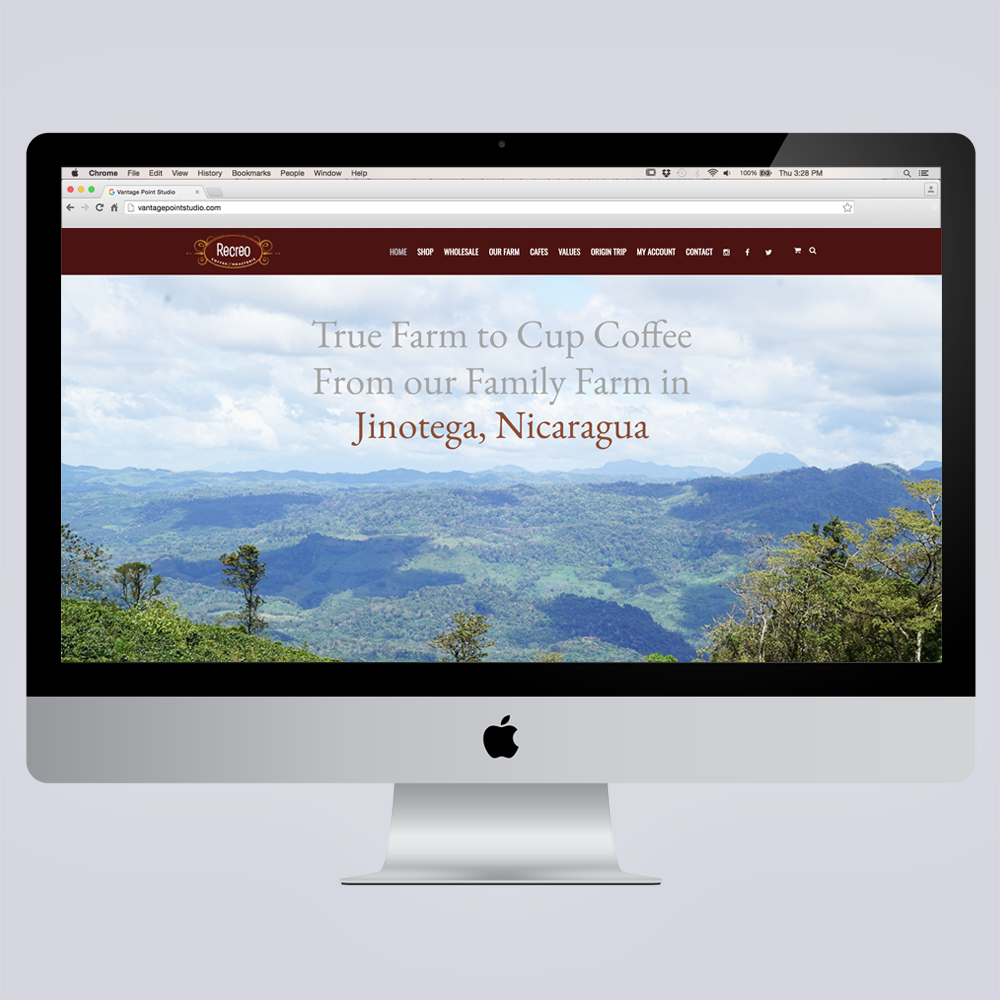 El Recreo Coffee - UX Design
El Recreo Coffee is a full scale coffee producer with two cafes in Boston and a full scale farm in Jinotega, Nicaragua. Original photography, taken on the scene in Nicaragua, spotlights the beauty of the region and provides a glimpse into the workings of the farm and it's people.
Visit Page
El Recreo Coffee - UX Design
El Recreo places a heavy value on ecological sustainability and fair trade, human practices. Their website is a place to deliver their message and to encourage others to join in. It not only advertises their standards, but also informs why they are a reliable and desirable brand.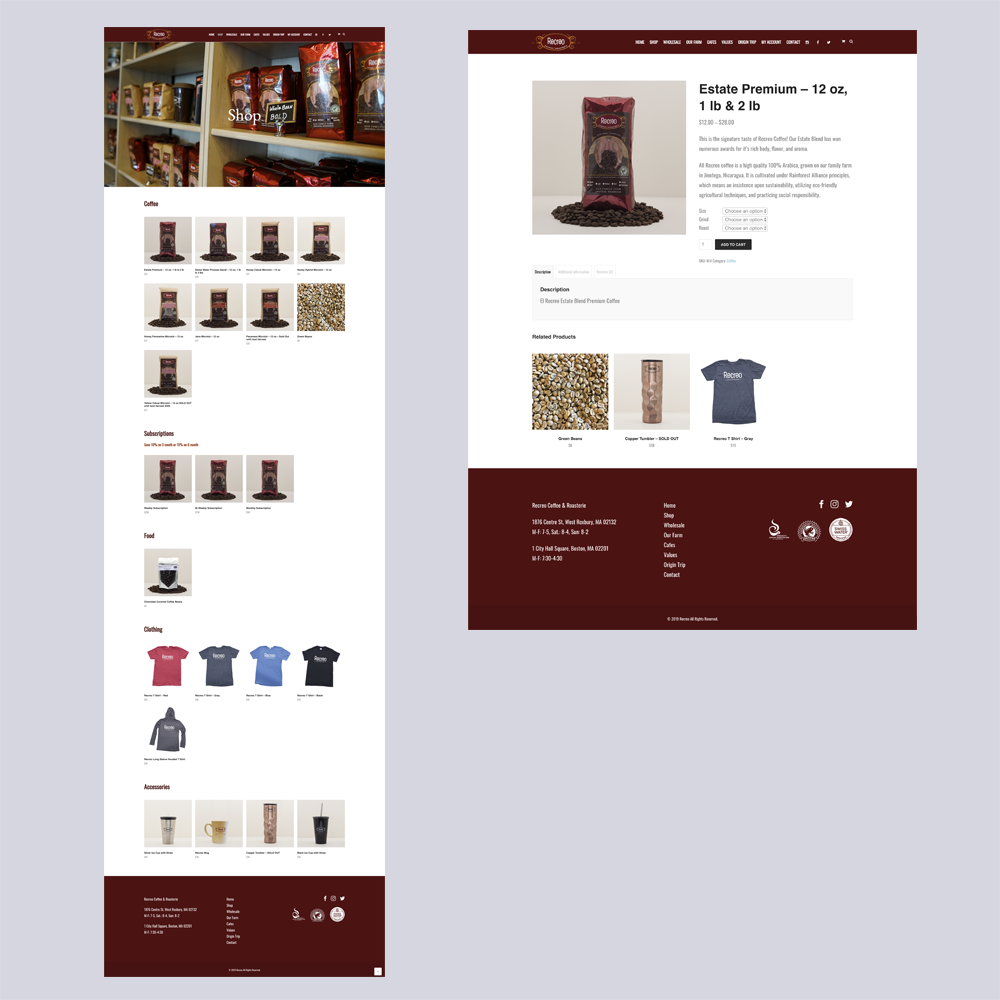 El Recreo Coffee - UX Design
A feature-packed online shop, complete with the entire product line, is their digital marketplace. Customers are able to customize their orders, view shipping options and even sign up for subscription services.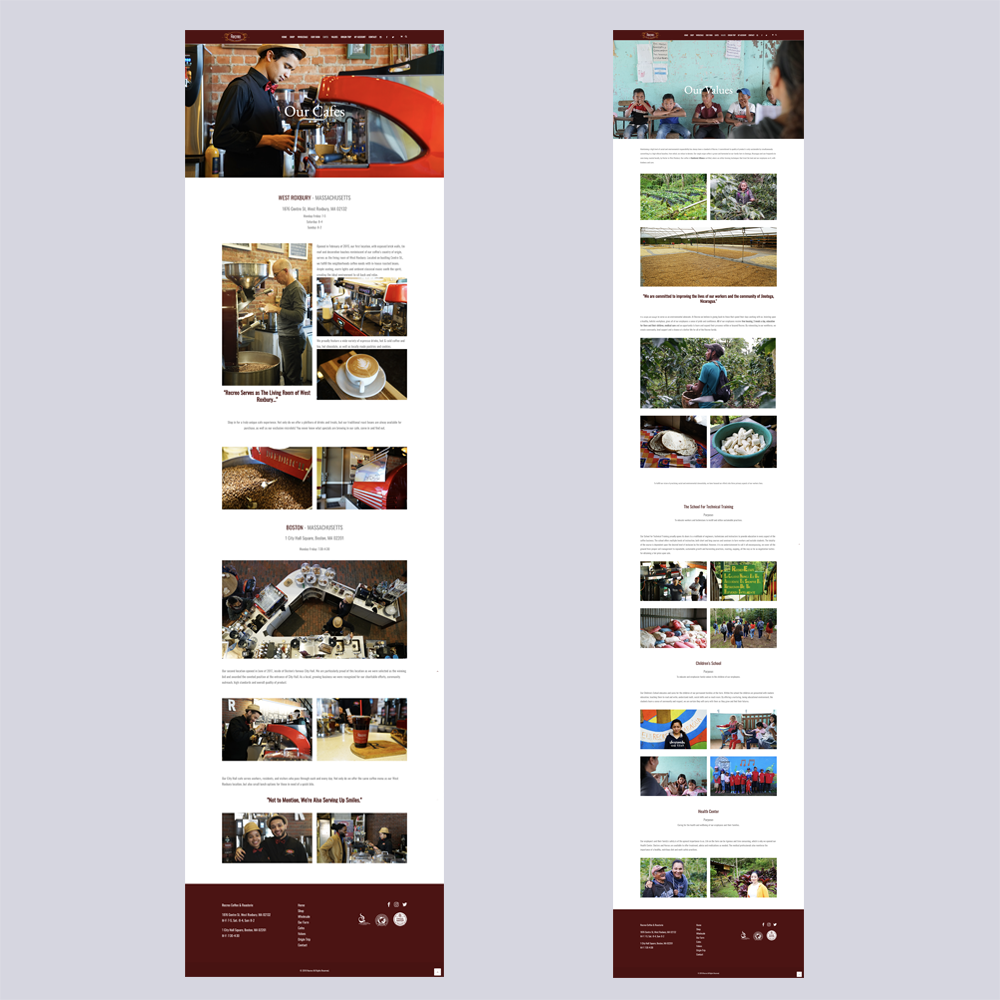 El Recreo Coffee - UX Design
Imagery of their warm, welcoming cafes is featured prominently, giving the visitor the ambiance of their two spaces. Juxtaposed are different welcoming sights from their lush, tropical farm and factory.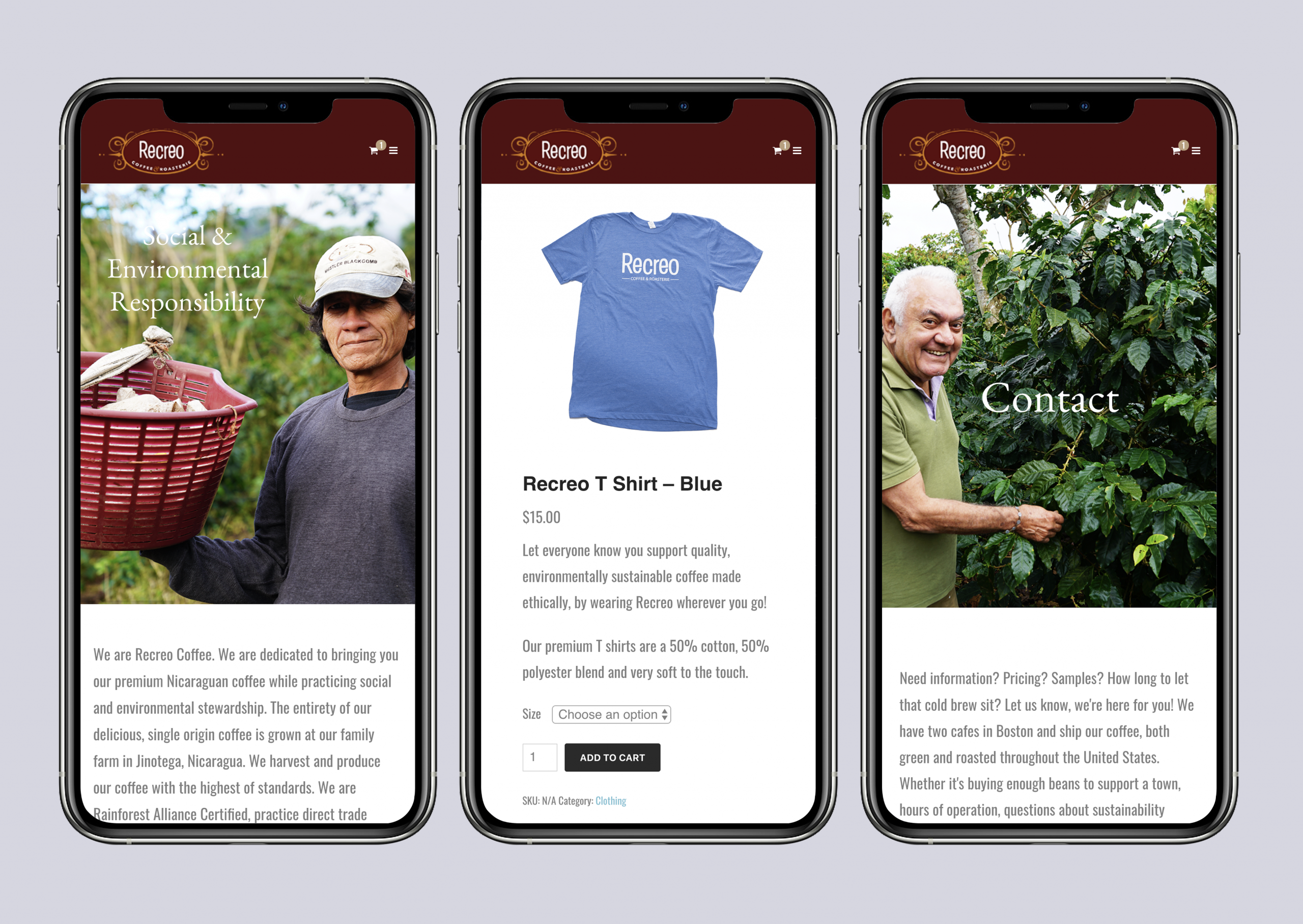 El Recreo Coffee - UX Design (Mobile)
A high customer view rate requires that he site work effectively across mobile platforms, as much of their business originates from mobile visitors.