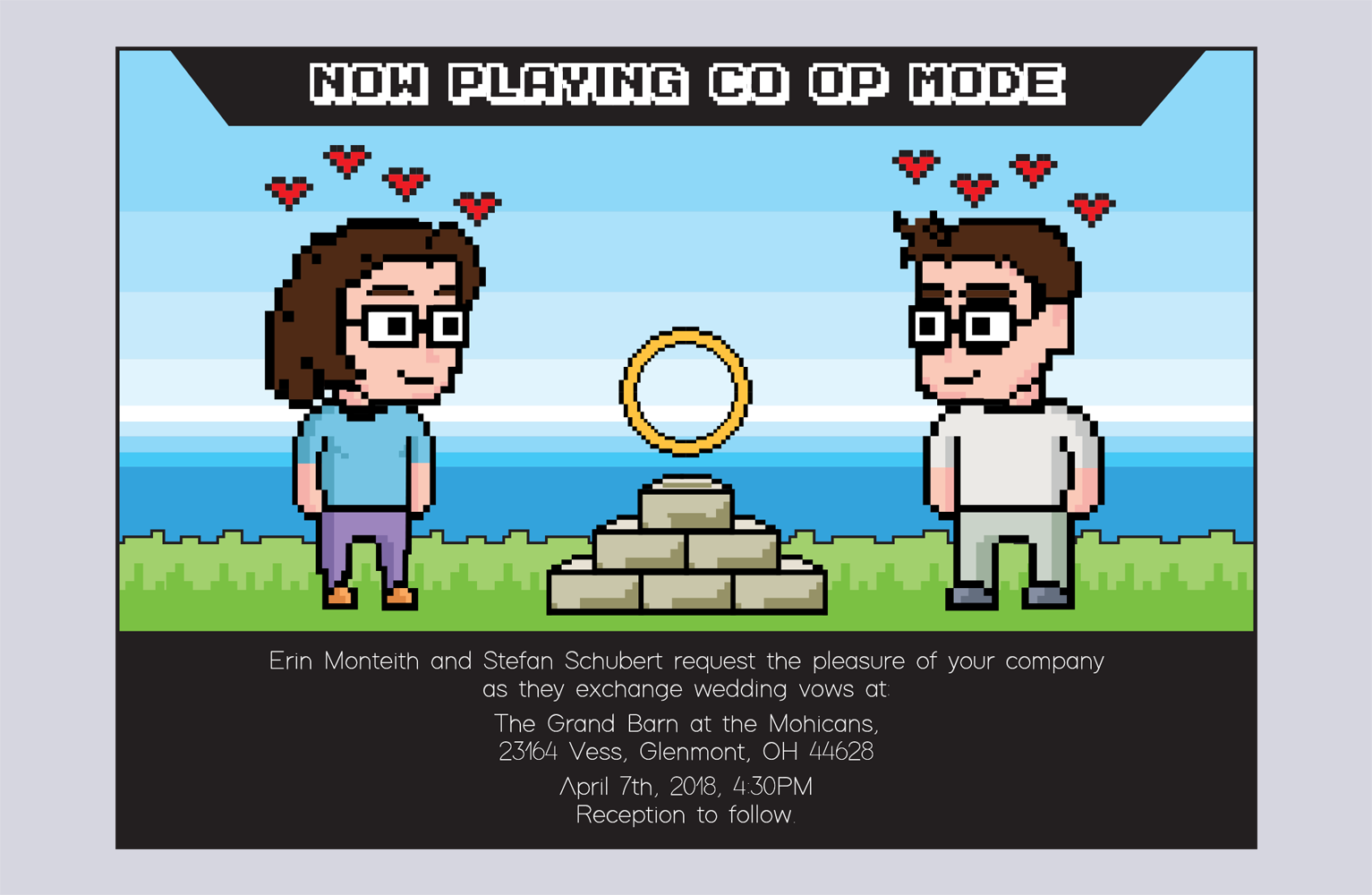 Montieth-Schubert Wedding Invitation - Print
A wedding between two avid gamers and fans of all things science fiction, an 8 bit, retro style was always the direction. Using the ring as a quest reward, the two are seen uniting on a bountiful journey.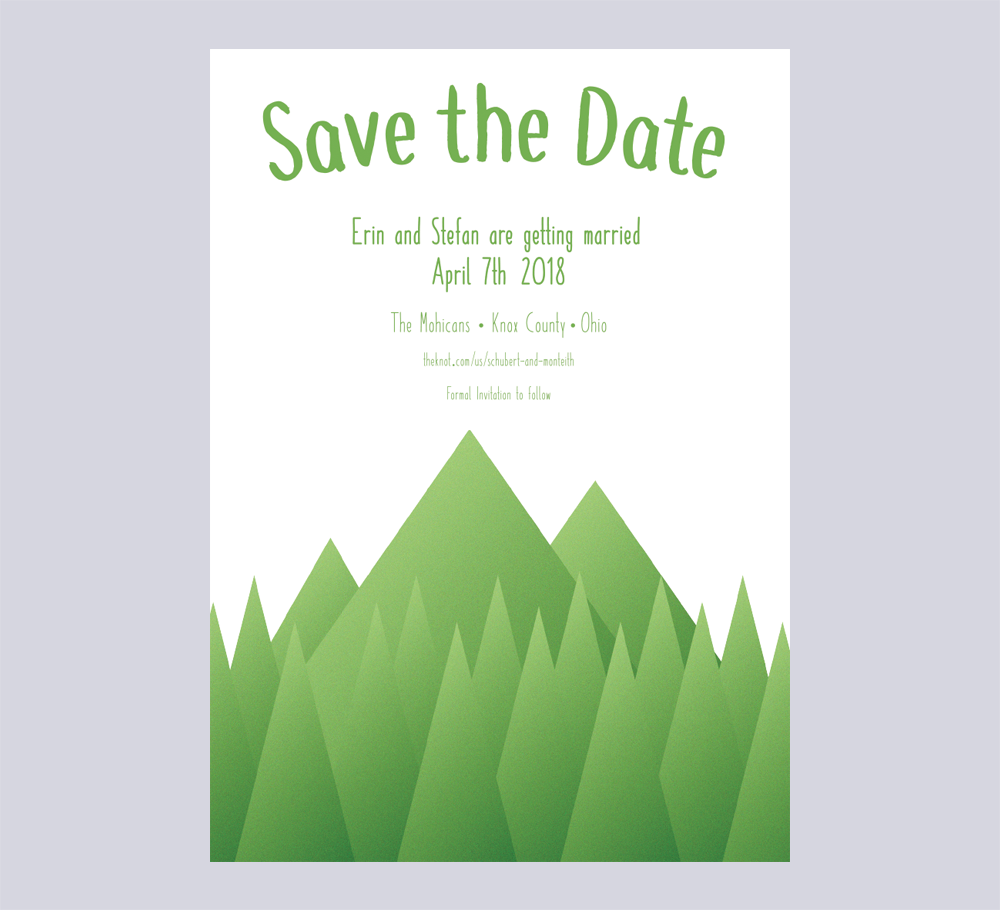 Montieth-Schubert Wedding Save the Date - Print
The newlyweds, also newfound lovers of the great outdoors, requested a simple and understated visual to represent their love of camping and hiking. A less literal approach was enacted, evoking an atmospheric response.