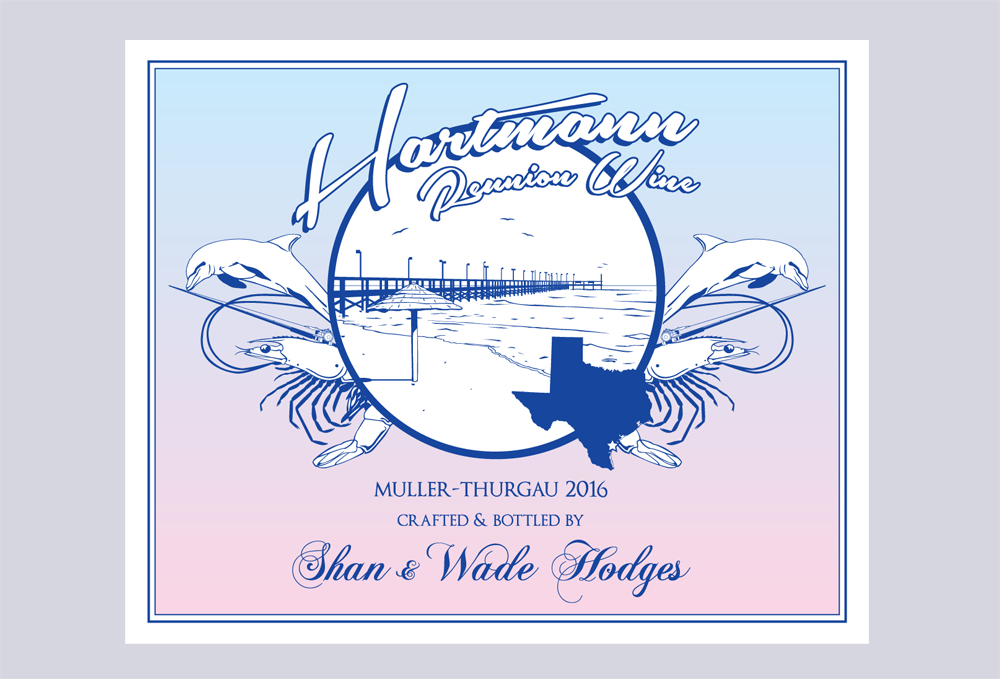 Hartmann Reunion - Print
Homemade wine was a complimentary gift to all attendees and an original, custom design featuring the local sights and activities accompanied every bottle. With a gentle color gradient, anchored by strong visuals and a bold primary color, the label pops off the bottle.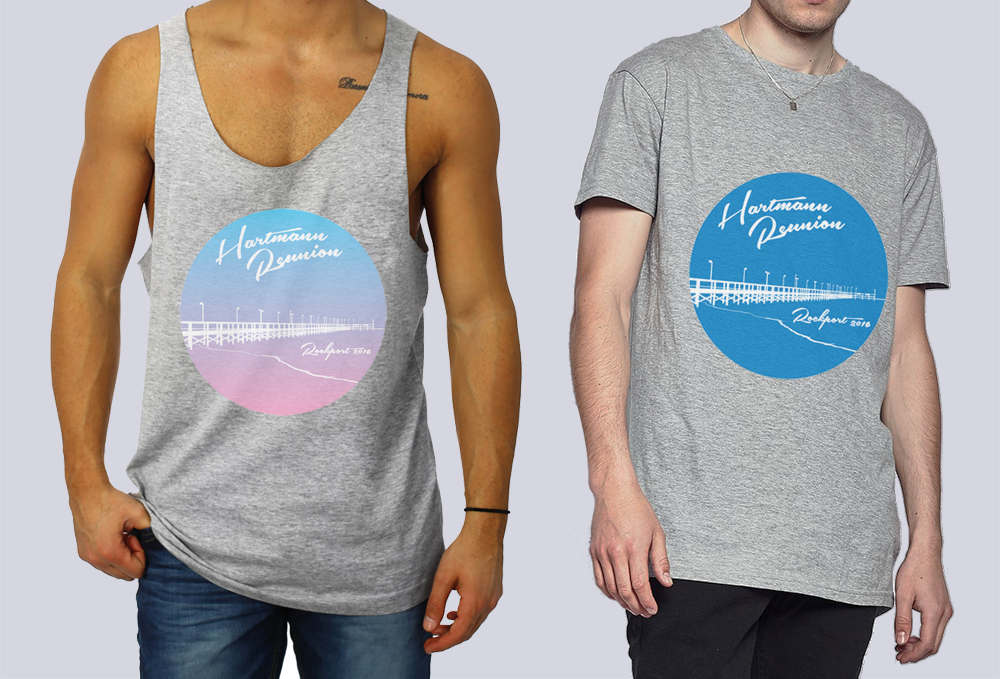 Hartmann Reunion - Clothing
Portions of the original design are exported and emboldened to convey a more concise, clean visual. Two color and apparel options are available.