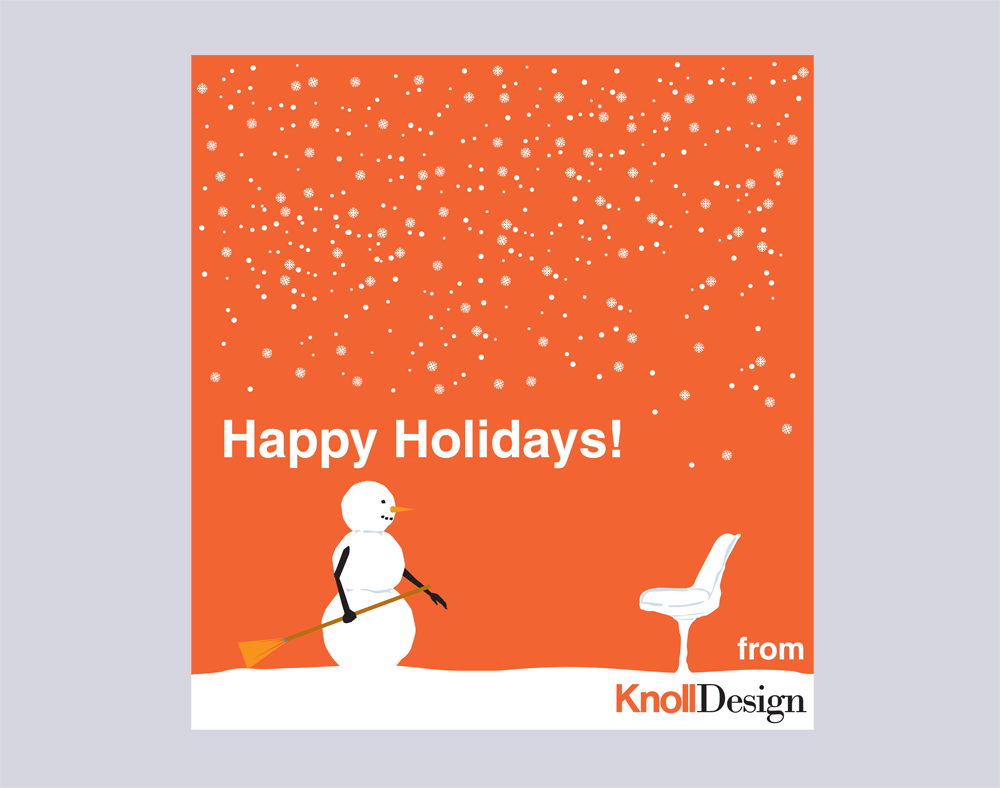 Greeting Cards - Print
A holiday card for Knoll, the iconic furniture manufacturer, used to connect and retain relevance with their extensive client base. Using brand specific colors and an imagining of, perhaps their most famous piece, as a snow-built formation, the details speak to the corporation and it's customers.
Hoppy Birthday Card - Print
Clean silhouettes framed vertically, with attention paid to negative space, allow the separate, but similar-feeling images to pop. Paired with a pun, revealed in the card's interior, the design comes full circle.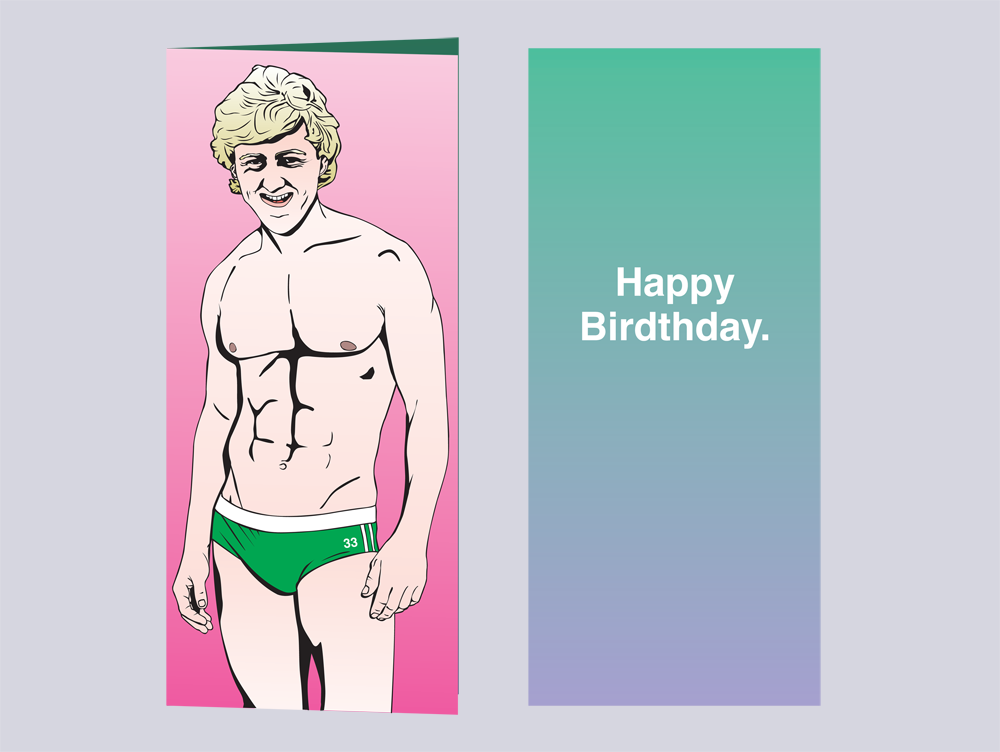 Happy Birdthday Greeting Card - Print
A surprising visual presents itself in a design intended to elicit laughter and perplexity. With the clever wording located inside the card, the concept is fully realized.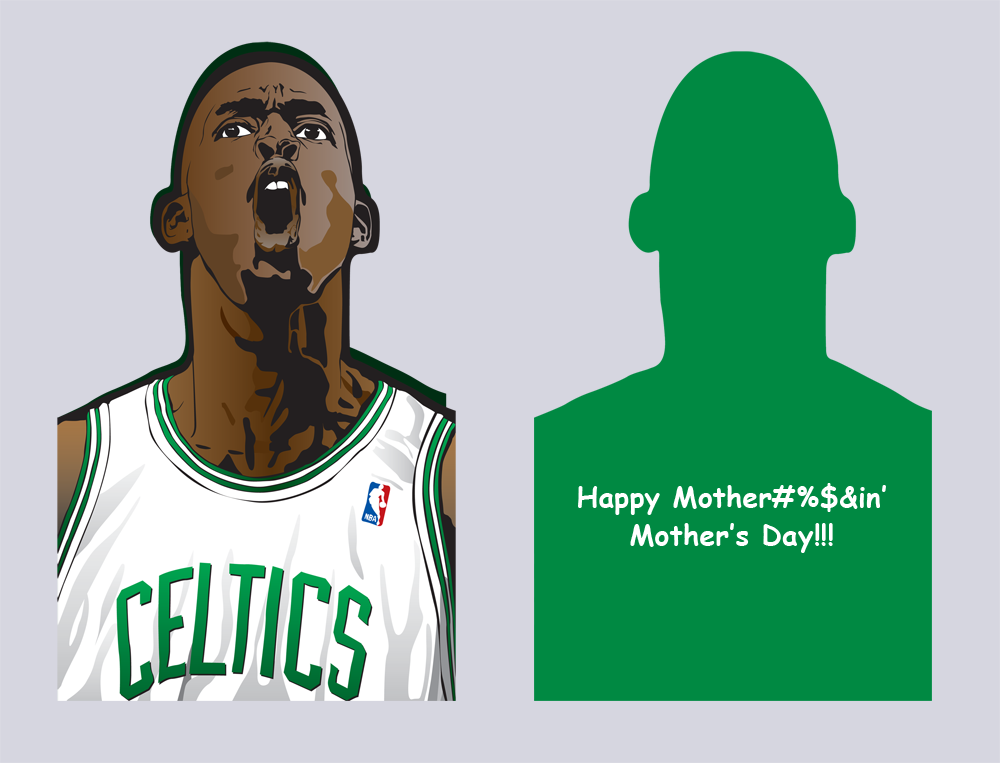 Kevin Garnett - Greeting Card
A recognizable emotional state for the iconic basketball player is the focus of the design. Utilizing the subjects typical flair for foul language, the copy relays the typical message with a personal touch.

Seven Teas Greeting Card - Print
A monochromatic display of extravagance greets the viewer, the detailed depiction sets a welcomed stage. Uniquely worded copy supplements the design, provides explanation and completes the experience.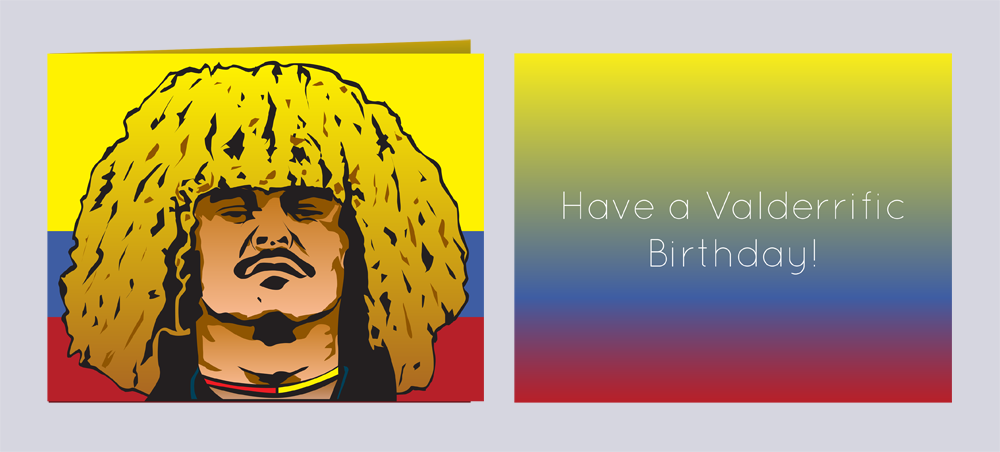 Carlos Valderrama Greeting Card - Print
A memorable athlete, stylized to enhance his appearance, is placed atop the colors representing his nationality and heritage. The pun inside ties the knot that completes the concept.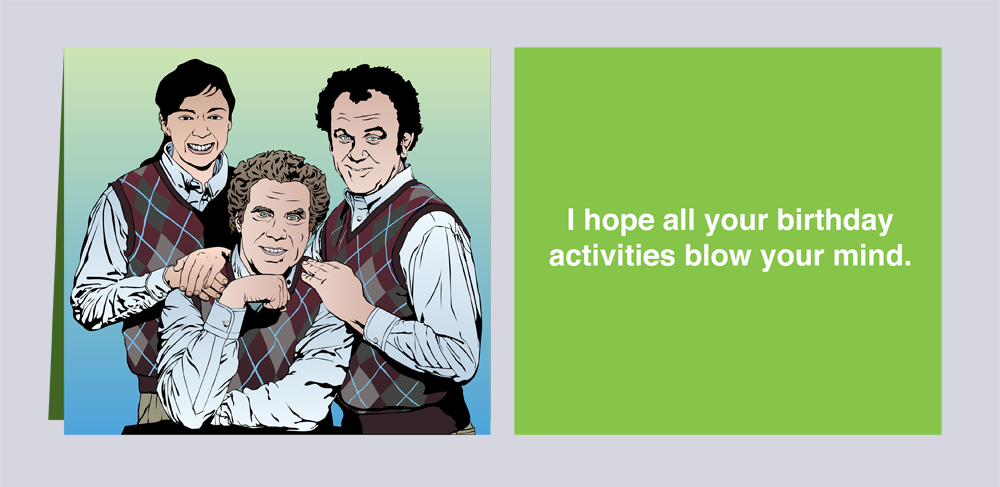 Stepbrothers Greeting Card - Print
A fully personalized illustration of the recipient of the card and the stars of one of her favorite films, leap of the page as they display a graphic that truly speaks to the reader. Inside, one of the lines from the film is customized to fit the moment.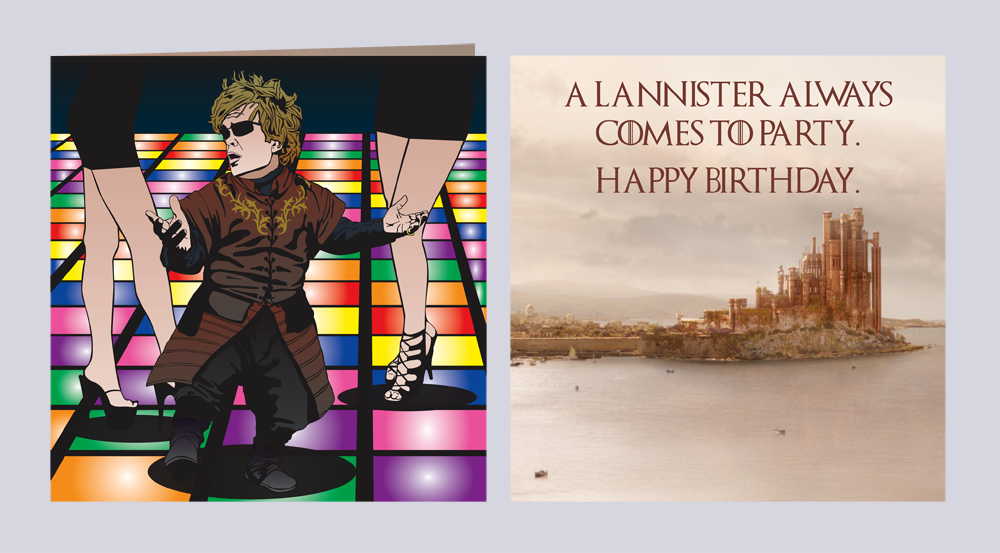 Tyrion Lannister Greeting Card - Print
One of the most recognizable characters from the popular book and television series Game of Thrones, is ripped from the screen and inserted into what could be his desired locale if existing today. Playing off of a common quote, the copy is adjusted to fit the mood of the design.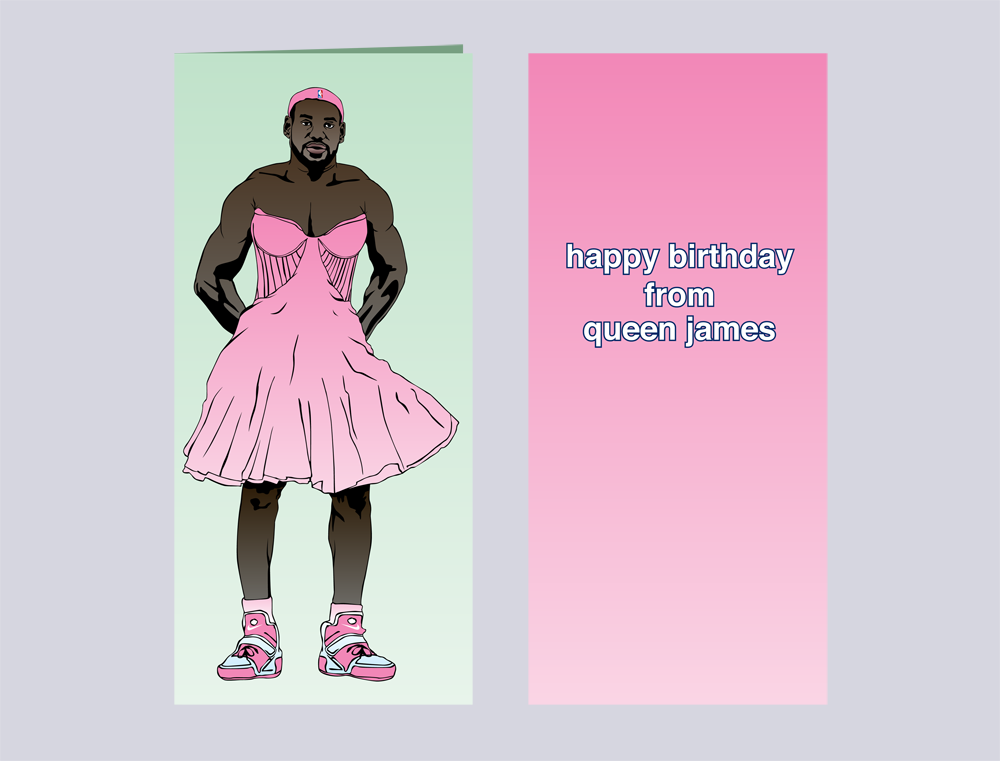 Lebron James Greeting Card - Print
The famous athlete is depicted here in less than favorable attire. The copy and the visual mock his often used monicker, altering it to add humor and cleverness.

Kenny Powers Greeting Card - Print
The larger than life character is presented in a dynamic position, surrounded by a vibrant, explosive back drop. The interior copy borrows a word directly from the script of the show and pairs it with purpose.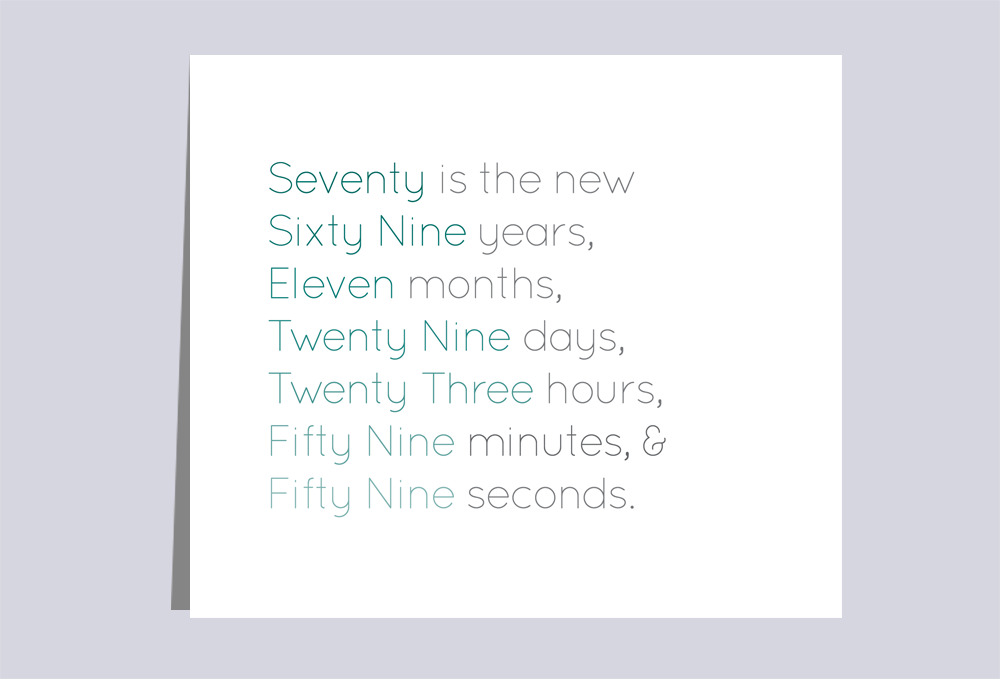 Seventieth Birthday Card - Print
A minimalist concept executed using thin, elegant type and subtle color palette variation. The joke speaks for itself, delivering a humorous message on a meaningful occasion.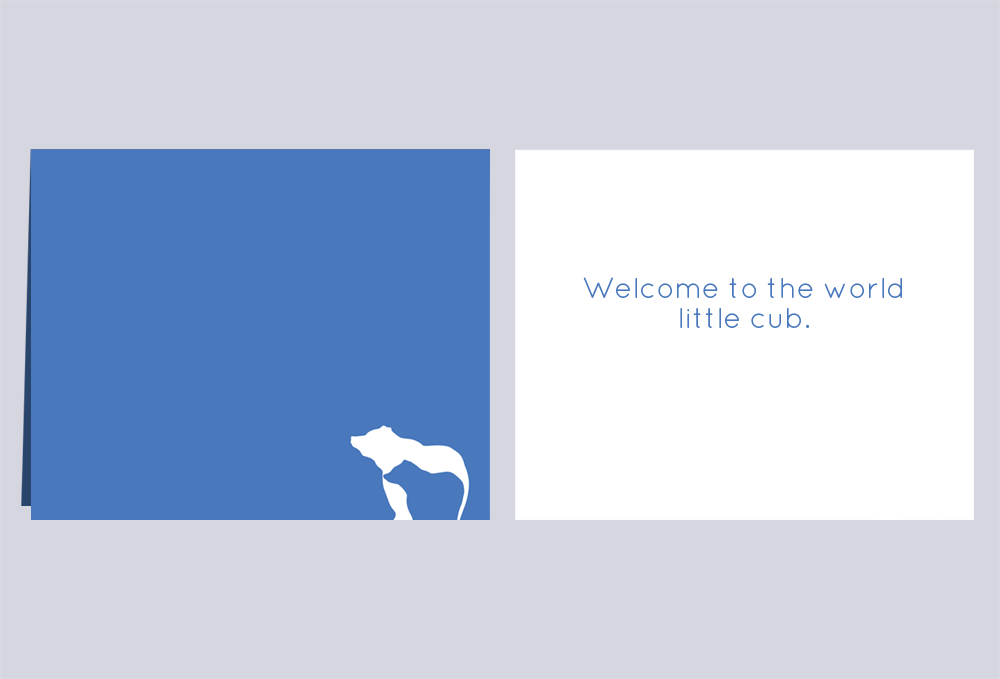 Bear Cub Birth Card - Print
Using contrasting positive and negative space, dual figures are placed as overlapping silhouettes, visually forming a maternal relationship. The single color can be changed depending on gender.