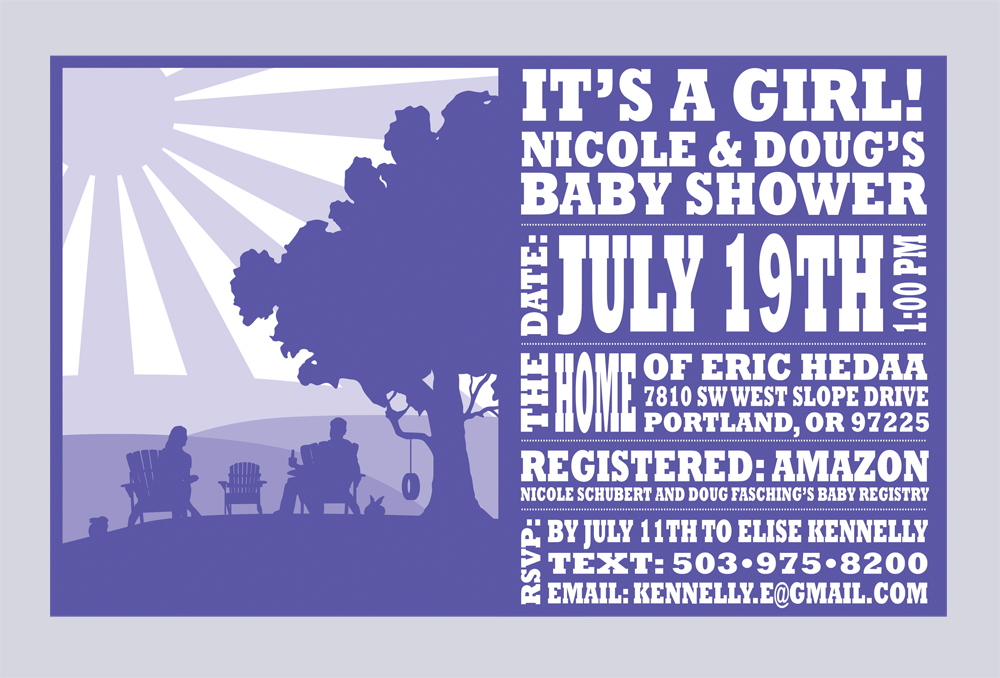 Baby Shower Invitation - Print
For the invitation to the shower of a first born child, a clear importance placed upon negative space and typography, is the primary design intent. Bold silhouettes, along side even bolder copy, display an image that speaks to the recipient, all while displaying important information.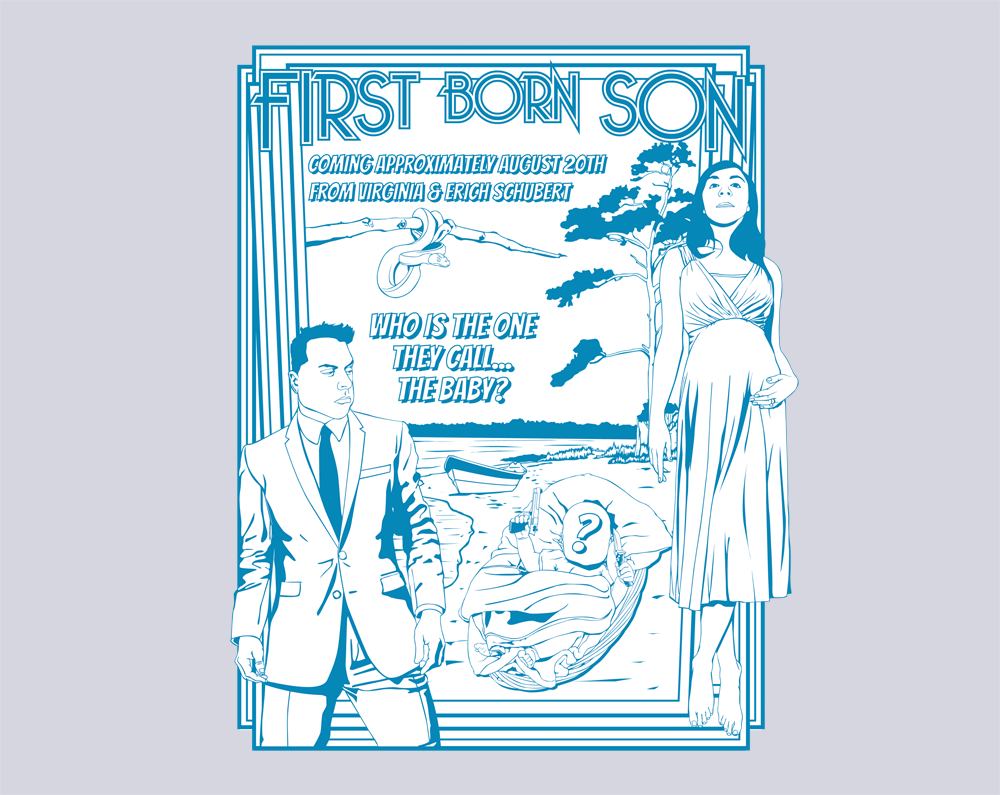 First Born Son - Print
Strong, monochromatic images and unique fonts set the stage for this baby announcement. The characterization of the parents-to-be is stylized while remaining recognizable. Treated almost as if a classical movie poster, the design has a strategic impact.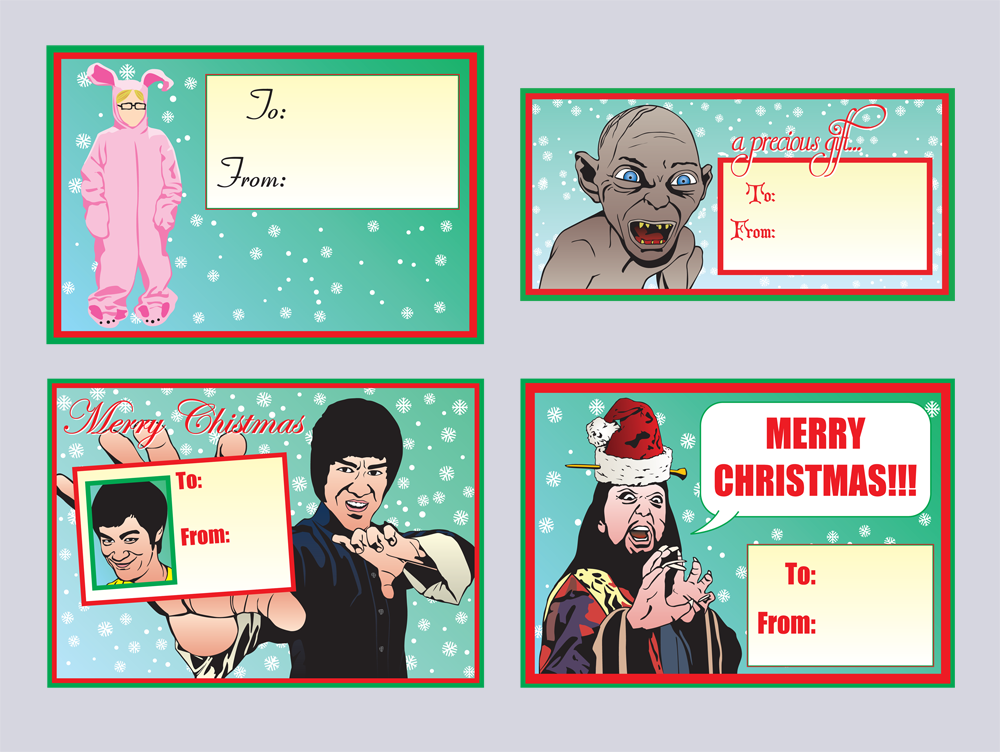 Christmas Gift Tags - Print
Pop culture icons placed out of their familiar elements, framed by an obviously Christmas inspired color palette, are a welcomed surprise atop any present. The figures are imagined in positions that strike chords with recipients and gift givers alike.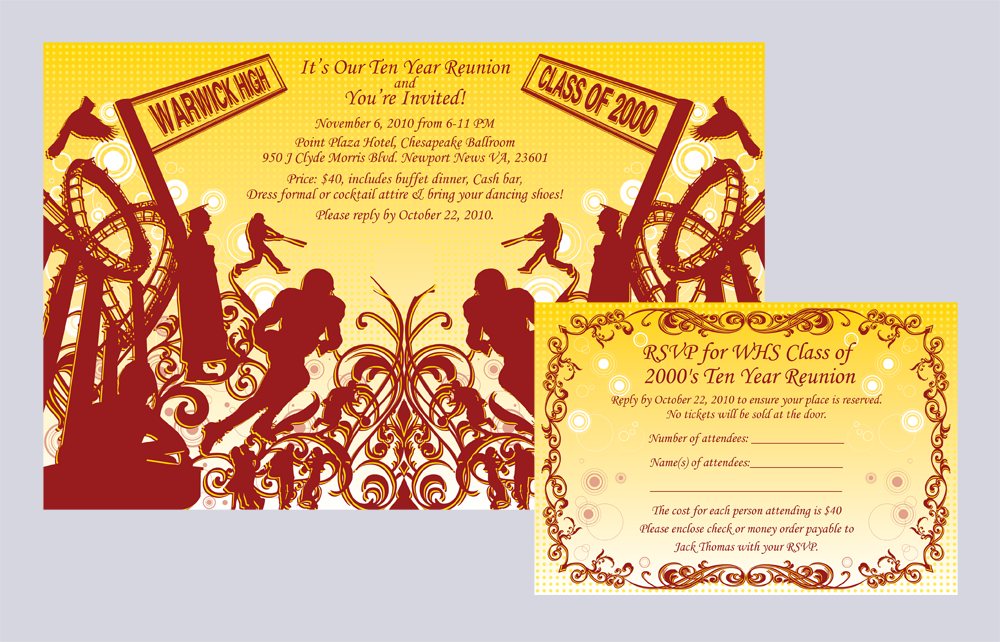 Warwick High Reunion - Print
Familiar sights and locales illustrated using school colors greet the viewer. The extravagant design, with elegant type, allows the recipient awareness of the party to come.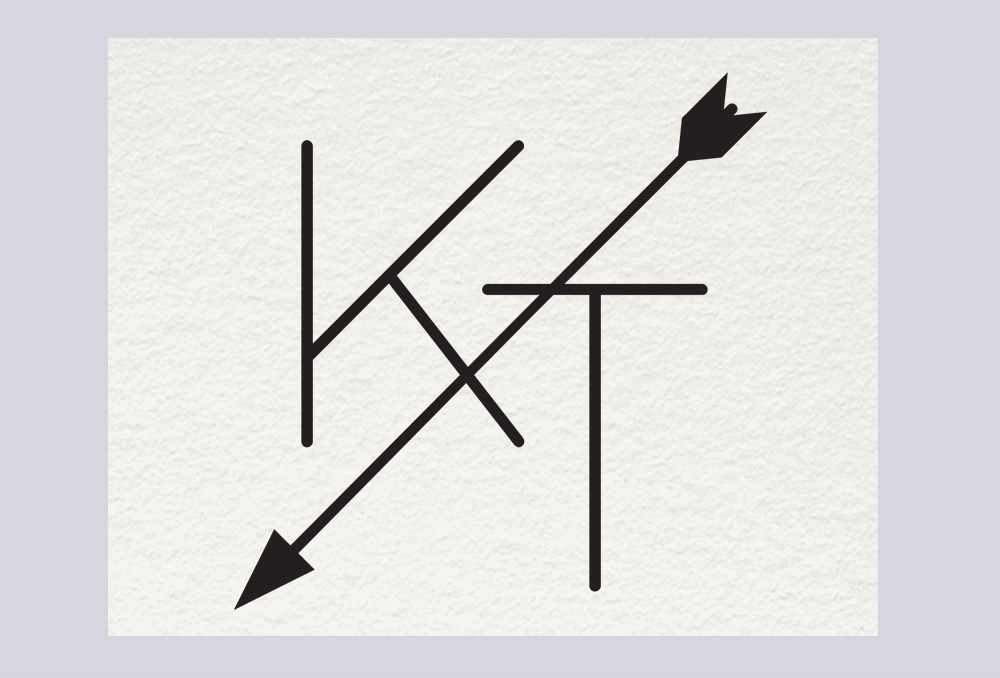 K & T - Print
Custom lettering created to display the initials of a soon to be married couple. Slender, evenly placed and angled lines form the letters, attached by a similarly shaped, stylized arrow.