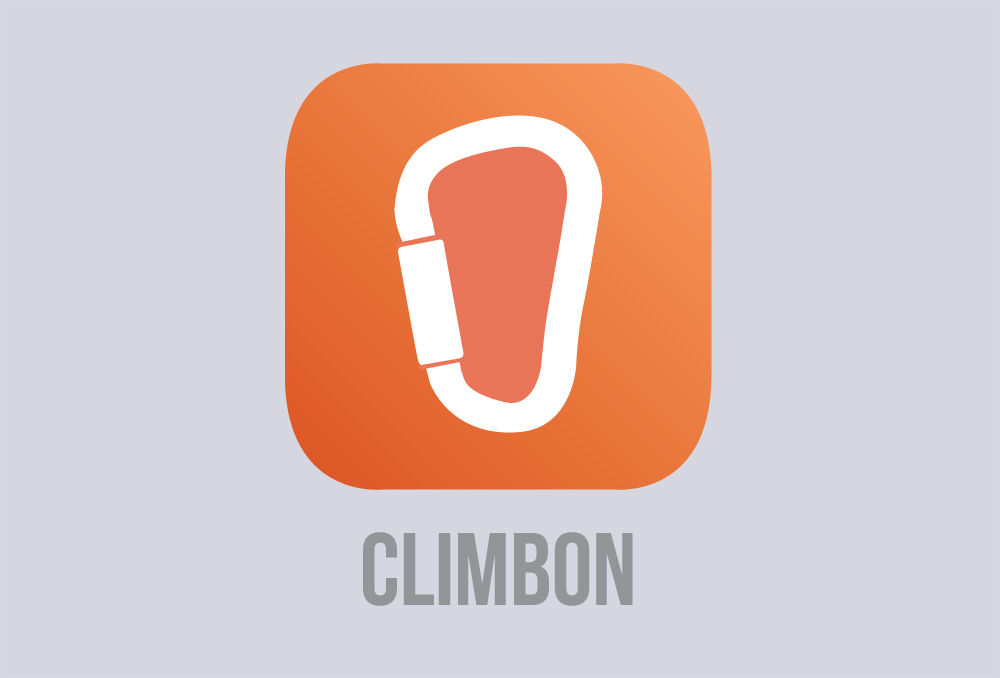 Climb On Mobile App - Branding
An all encompassing App for avid and beginning rock climbers to grow the sport, communicate with one another and serve as a valuable source of information and interactivity. 
There are common visuals associated with the sport of climbing, however, none is more iconic or as commonly used within the sport as the simple carabiner. The item serves as a necessary safety device and possesses a clean,  striking and recognizable silhouette, perfectly implemented as an App icon.
The naming convention for "ClimbOn" is derived from the common terminology used for proper belaying.
"There is an almost universal code for climbers, and it is used to ensure that everyone is set and the safety measures are in place. Before you climb, you must always follow this protocol." You Ask, "On Belay?" They reply, "Belay On." You get ready on the wall and say, "Climbing?" They respond, "Climb On."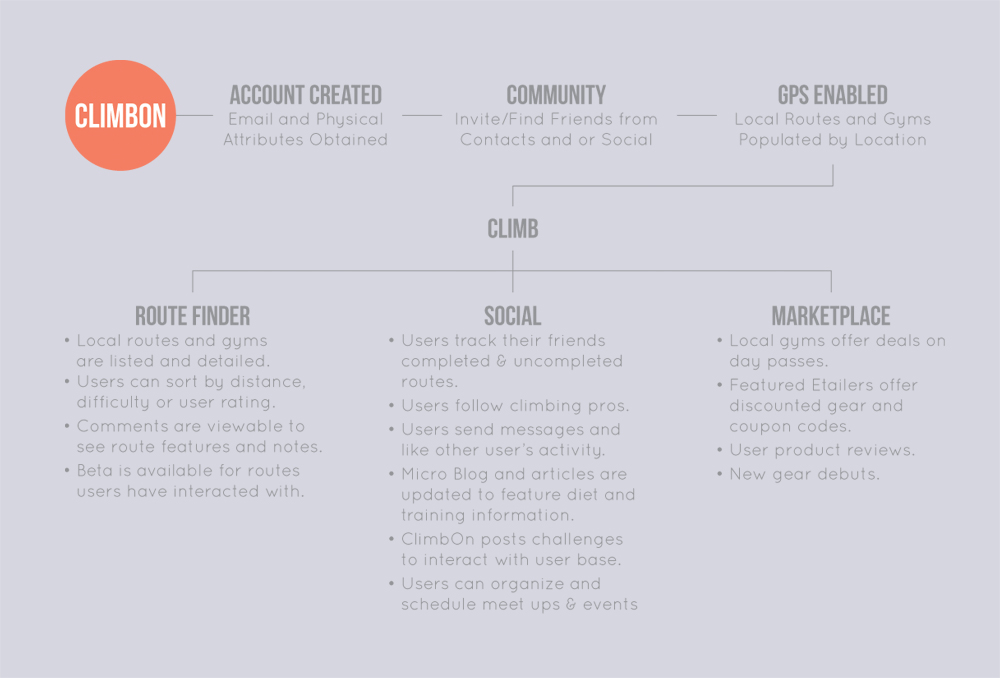 Climb On Mobile App - UX Design User Flow
A detailed work flow depicting how the App is interfaced with, guides and directs users through features to clearly delineate design practices.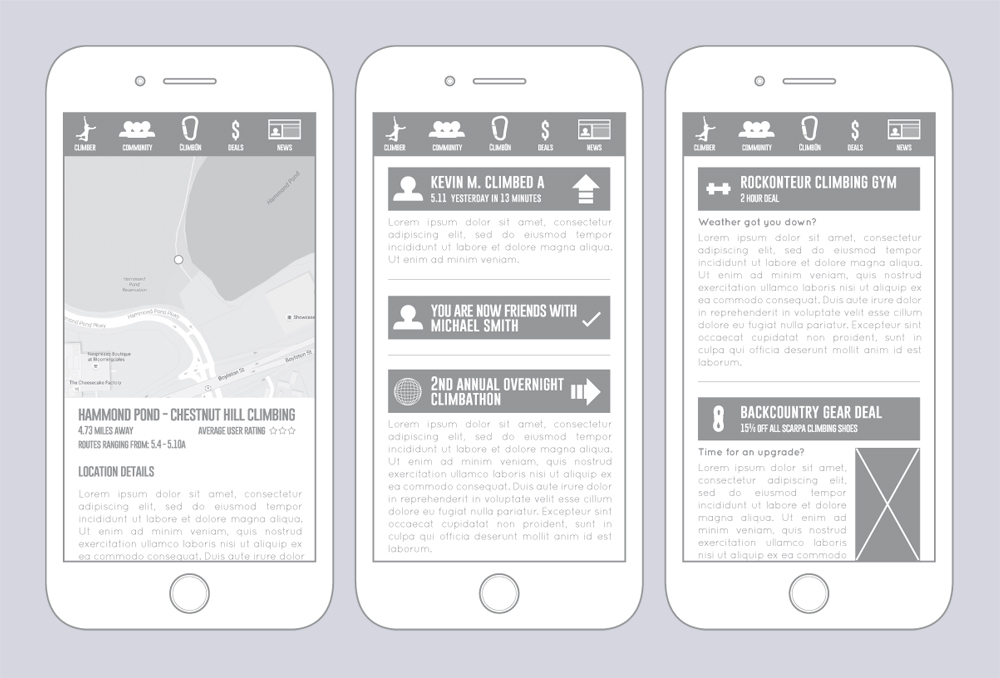 Climb On Mobile App - UX Design Prototype
Functional prototype displaying detailed outdoor climbing routes and directions, even beta (climbing suggestions) for the curious climber. Users are able to track completed and uncompleted routes, leave notes and comments, track friend's progress and obtain deals from local climbing gyms and gear etailers.